Today looks like it is going to be another, yucky, rainy day. Rain makes me sleepy. It makes me want to curl up and spend the day in bed. Too bad my girls don't have the same idea. They are grumpy that the rain is ruining their plans to use their new chalk and bubbles outside. Hopefully the rest of the week will be lovely. Tomorrow is supposed to be sunny and 62. Still a little chilly in my book. The rest of the week it looks like the temperatures will rise until they hit 81 on Monday. Yes! Perfect.
We ended up at the hospital yesterday morning. All is well. Baby is fine. Mommy is fine. Please pray that we make it to 37+ weeks without another trip to the hospital. It's becoming quite ridiculous. This surely will be a pregnancy to remember. For those of you who don't know... we have spent lots of our precious time at the hospital this pregnancy. In December, they thought I had appendicitis. In January, I had fevers for 9 days until they finally realized that I had Listeria, a dangerous food bacteria that is often fatal to babies in pregnancy, that kept me in the hospital for eight days. God was with us, walked us through that and protected our sweet little man. This month we were in the hospital for four days for pre-term contractions (thank God not pre-term labor, as they weren't doing anything to progress labor). So now... I am set to pop in for a quick c-section at 37+ weeks, stay my two or three nights and be done with hospitals.
Exciting news: I received a gift card from my grandma to Sears. I spent forever looking on their website and Kmart's (because you can use the gift card at either). I finally settled on two packs of 5 onesies for Noah. An Easter dress for each of the girls, and Noah's coming home outfit (which may possibly change). I have never been able to shop for little boys clothes, so I had a ball. Below are pictures of the cute short overall set that I got for Noah for $7.50, and the Easter dresses that I ordered the girls.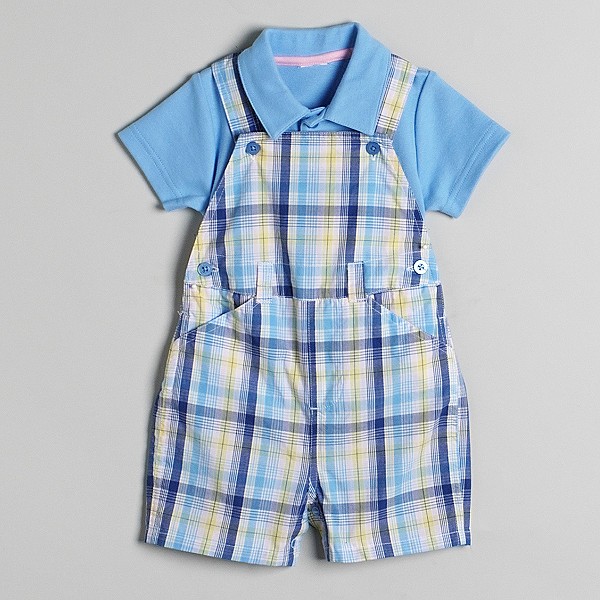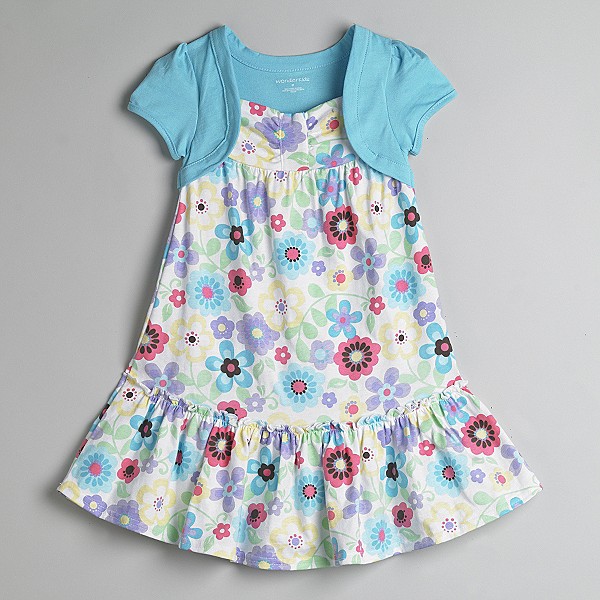 Gary is at work. The girls are playing dentist with their gloves and masks from Nonnie's office. I would love to curl up with a good book; maybe at nap time. When the weather gets nice and Gary is able to set it up, I will post a picture of the new addition to our backyard. A swing set! The girls are going to love it, and it is going to be a lifesaver with a little baby this summer. Enjoy your rainy Thursday! Check back for more later! :)